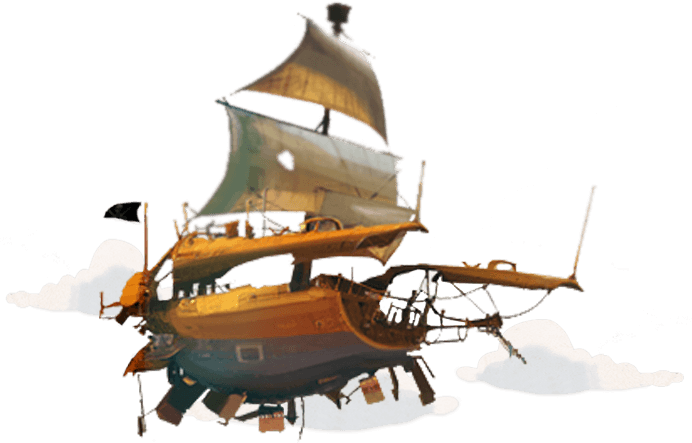 Visitors can join Peter and his friends on their magical adventure as they fight their way through to meet the Game Creator.

Peter was a lonely boy who found a pair of magical red glasses and his life turned upside down.

He met new friends, like the Pig and the Three-Headed Dragon, and started a wonderful, yet dangerous journey to the headquarter of the Game Creator, the World's most powerful video game developer.

They believe he is the only one who can help the fairy tale heroes to survive by turning them into a videogame character.
Let's recall your favourite childhood characters!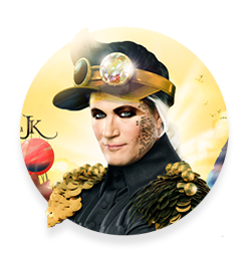 The Game Creator
Lonely and arrogant character who is always looking for perfection. He creates a world full of videogames for himself where only he can decide what is cool, and what isn't.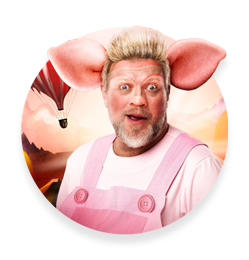 Piggy
Funny character, who has a huge heart and would do anything for his friends. His obsession is, that his true color is blue.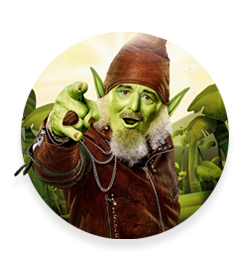 Borodin the terrible
The Lord of jumping beans, guardian of the sky-high haircot, the ruler of the End of the World. Feisty, raw, strong and tough. Just like a real rocker.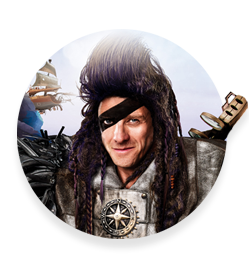 Lord Captain
Pirate leader, who shows himself a bloodthirsty beast, but in fact, he's a coward deep inside.
Tomb Thumb
He is a self-conscious rebel, full of artistic sensitivity. He's a special individuality who likes to sing, a real celebrity figure.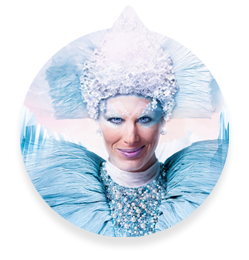 Aquatania
Once she was a funny, sweet, happy, lovely fairy, but because of a curse, now she's bitter and disillusioned with the whole world, and since then freezes everything around her.
And this is just the beginning...
The show summons 14 other interesting and popular characters!